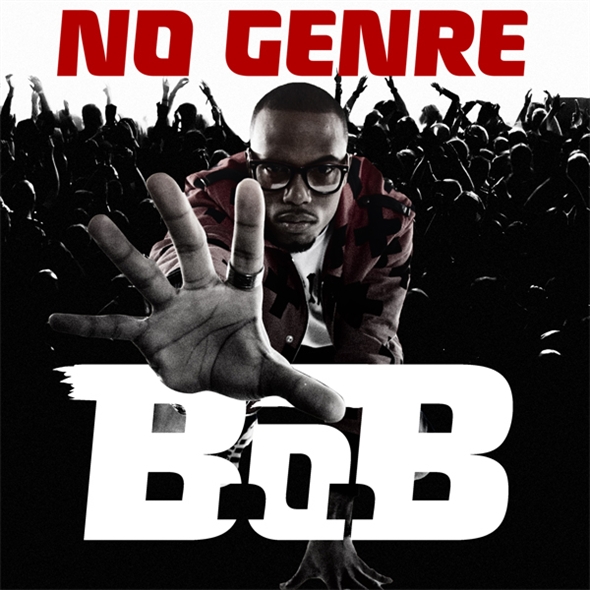 Dear Trap,
I just heard B.o.B's new mixtape, "No Genre," and it made me very sad. I feel like my upcoming mixtape is now irrelevant. Hell, my actual album doesn't seem worth it anymore. What can I do to get back my self-esteem and make my career important?
Sincerely,
Up-and-Coming Mixtape Rapper
Dear Up-and-Coming,
Honestly, give up. B.o.B's tape is better than your tape and your album put together. From the bangers that it opens with, through it's more introspective moments, and even when B.o.B gets weirdly paranoid like on "Dr. Aden," "No Genre" is an absolute classic on every level.
His production would be inspired for an album, and is beyond brilliant on a mixtape. I'm pretty sure you wouldn't even know what to do with beats this good. His use of Coldplay's, "Lost!" is a stroke of genius. I want to meet whoever put together the beat for "Shoot Up the Station," one of the most creative tracks I've heard in a long time.
"No Genre" jangles, bumps, and generally just barrels through your headphones with palpable energy perfectly suite to Bobby Ray's flow. He can mix double-time raps with actual singing. His lyricism is piercingly intelligent. And despite his recent commercial success and Grammy nominations, B.o.B sounds hungrier than the vast majority of other rappers, including you.
This hunger causes him to rap like he's got something to prove. And he did have something to prove. He had to prove he is more than that one song. As it turns out, he is. He's one of the best rappers in the game.
Good luck with your career,
Trap
The tape: http://hulkshare.com/asvetqwoo72f
"Watchers" video: http://vimeo.com/17500294
--Trap Yates '14